Crystal clear tape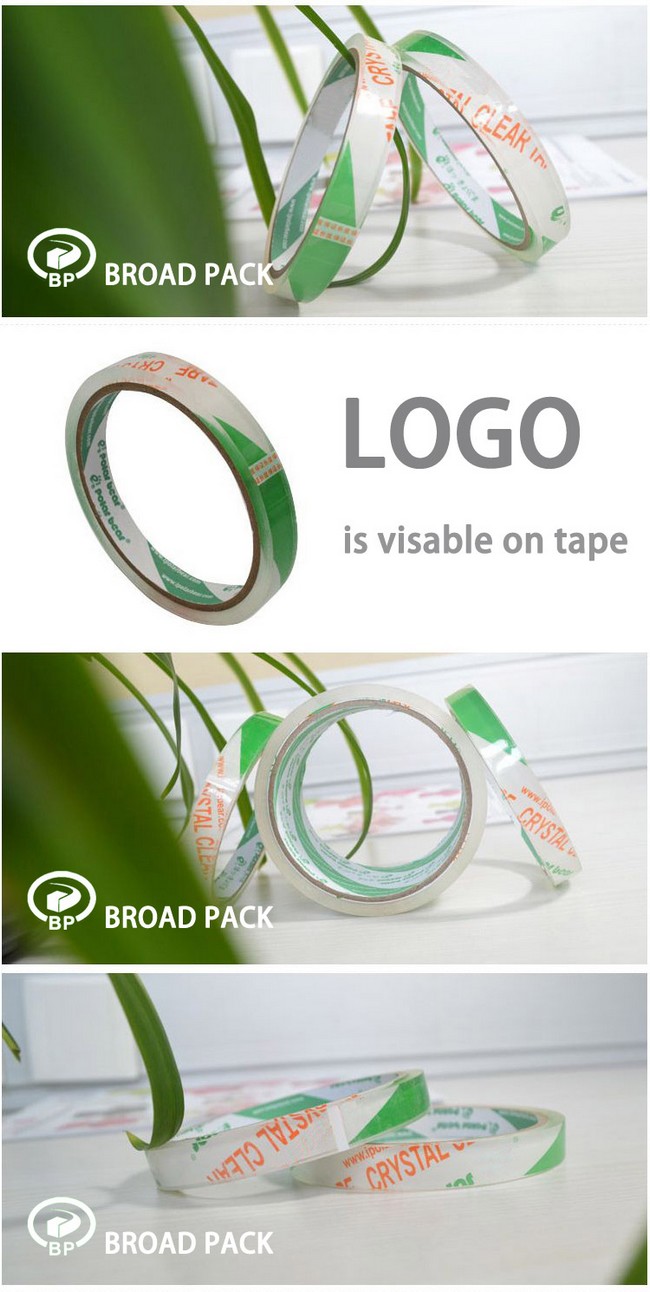 Thickness: 36mic to 90mic ,
Length: 20yards to 100 yards.
Width: 48mm, 60mm, 72mm,
Packing Method: shrink or flat.
•Perfect for wrapping gifts, making cards, arts and crafts activities.
•Transparency gives a seamless finish for everyday uses
•Great for label protection and light-duty packaging.
•Repairing of books, maps, posters
•Sealing of lightweight cartons and small boxes
Free samples are available!
Contact us via email broad-pack@hotmail.com