Contact Us
BROAD PACK ADHESIVE CO. , LTD.
Address: 2-7 First Floor, Building D,No.11 Futian Five Road,Gangkou Town, Zhongshan City,Guangdong Province,China
Zip Code:528400
Tel : 0760-22224375
Mob: 0086-18520399492
Fax: 0760-22224375
E-mail:broadpack@vip.163.com
Website:www.broad-pack.com

Kapton tape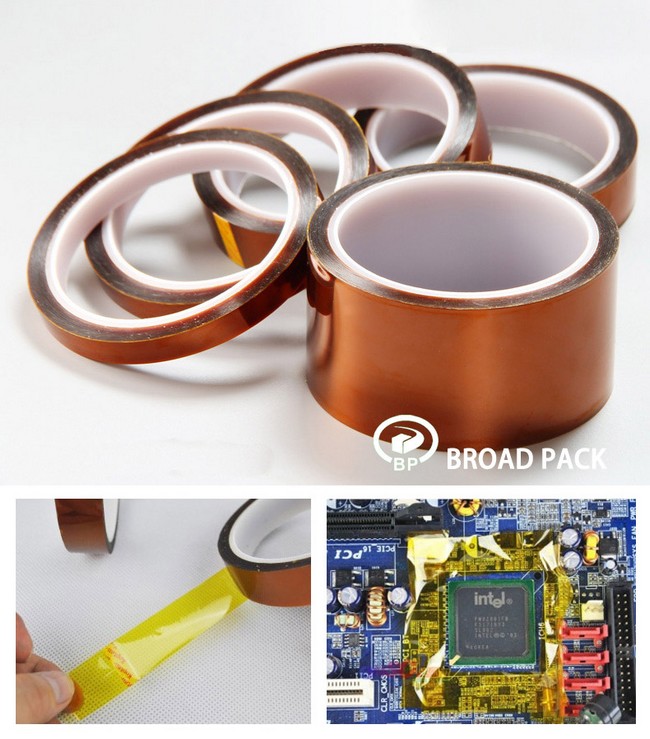 Made from polyimide film with silicone adhesive;
Compatible with a wide temperature range as low as -269°C (-452°F) and as high as 260°C (500°F).;
Used in industries including, consumer electronics, solar photovoltaic and wind energy, aerospace, automotive and industrial applications.;
High dielectric strength. Silicon adhesive protection leaves no residue.
Free samples are available!
Contact us via email broad-pack@hotmail.com