Color tinted stretch film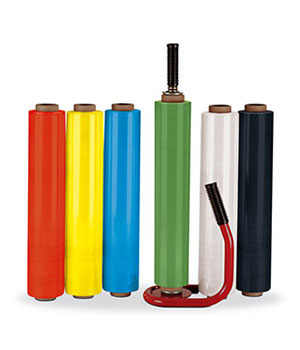 Width(mm) 120/250/300/400/450/500
Length(meters)1000/1200/1500 for auto use
Color Transparent/Black/Colored
Papre Cor Dia(inch) 1"/1.5"/2"/3"
Packing 4rools/ctn, 6rolls/ctn, customized
pallet contents. It can stop your goods from being identified once they are on your pallet, should they be valuable or sensitive. Also suitable for differentiating between different loads . For an opaque finish, pallets will need to be wrapped twice.The film is made from the best quality of ExxonMobile LLDPE polymers and it relies on the inherent memory to contract on the load after the film has been applied.